Fred Homer Hast And Rosa Dora Mohr
Fred Hast was born in Des Moines, Iowa February 26, 1892, the youngest son of Louis and Charlotte Anna Baker Hast. His father was a German immigrant and owned and operated wholesale and retail meat markets. When Fred was born the family consisted of; Mary almost twenty one, August nearly eighteen, Lulu close to fourteen, Carl Baker nearly nine, Louis Jr. who was five and Georgia Annette three years of age. It was a busy and well managed home. The children were taught proper manners and to work for what they wanted. The mother impressed them with love for each other and a belief on God.
Higher education was offered to Fred because he was bright and had always had outstanding marks all through school. After completion of high school, he went to Ames, Iowa to college. He studied engineering and drafting. An introduction to brown-eyed Rosa Dora Mohr from Victor, IA changed many of the plans he had been making. They were married May 24, 1915. Fred taught in Des Moines high school, but found he did not enjoy it as much as the drafting and engineering that he had studied. He and another man ran a tin shop and worked for a cement company. His love for the drawing board drew him to accept a job for a mining company in Butte, Montana.
Fred and Rosa's first son was born November 14, 1917, in Butte. He was named Frederick Louis. The joy lasted only a small time. Frederick became ill with meningitis and passed away before he was two. The second son, George Richard arrived April 8, 1920. He was called Dick as a result of Fred telling Rosa when they first met, that his name was Dick! Rosa found out very soon that his name was really Fred, but down through the years, it was a story that everyone laughed at.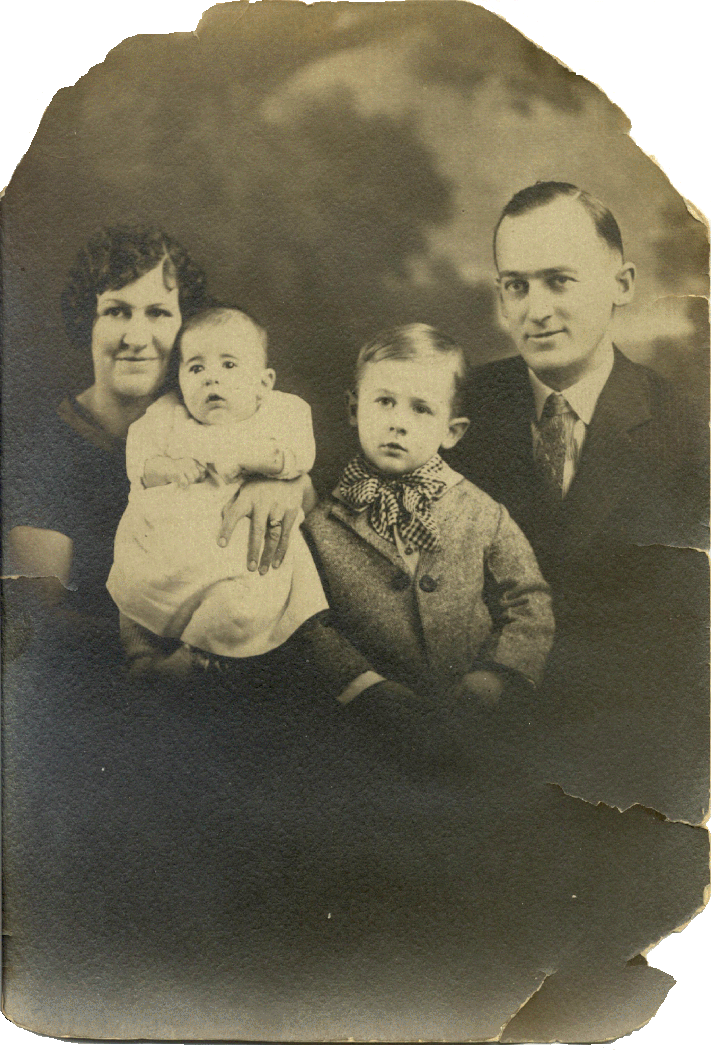 When the Hasts lived in Montana, things were very crude yet. Men carried guns to protect themselves and their family from miners who blew off steam after a hard days work. Many that were in Butte, were without families and had come to "the richest hill on earth", to mine copper and finally move on. The incident that Fred had to face was with one of these men. The streets of Butte were muddy and the side walks were narrow wooden ones. Rosa was wearing a long dress. As she and Fred reached the middle of one of these walks, a burly miner stood right in the middle of it as if he was not going to move. Rosa was always proud to tell how Fred had told the man to step out of the way, how the miner had hesitated before he stepped off in the mud and let her go by.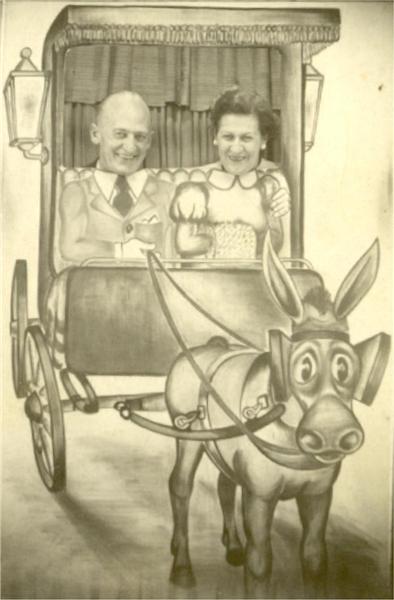 The Hast lived at various times in Pocatello, Idaho and Palestine, Texas. In Palestine, a nice black lady by the name of Dorothy worked for the family. By then, the third son, Louis Mohr, born September 6, 1924, was learning to talk fairly well. He called the lady "Doatty". After that, every black lady that he saw he would announce, "Theres Doatty"
About 1927, the Hasts moved to East Moline, Illinois. A good job for Fred had opened at Silvis. Illinois with The Rock Island Lines drafting office. He worked in that position until May 1958, when he retired with thirty one years of service with the railroad. The Hasts lived for a time in California and went back to live with Fred's brother, Louis during Louis's last illness. When Louis died, January 17, 1963, the Hasts moved back to the Quad City area to be closer to sons and grand children.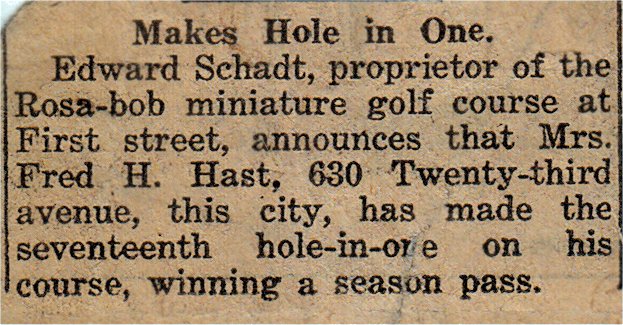 Fred H Hast passed away after a year illness with colon cancer. June 1964. He is resting in Rose Lawn Cemetery, Moline, Illinois. Men who had been his friends and office companions were his honorary pallbearers but it was mostly grandsons who carried him to his last rest.