Fredrich Ernst Schleuning
Fredrich Ernst Schleuning was a forest Ranger. We married Luise Wilhemine Hast on May 28, 1824 in the old Shiffenberg Monastery. Fredrich's father was Christoph Nicolaus Schleuning, his mother was Charlotta Hofmann.
This is the document for Fredrich's and Luise's Wedding. It is written in old script German.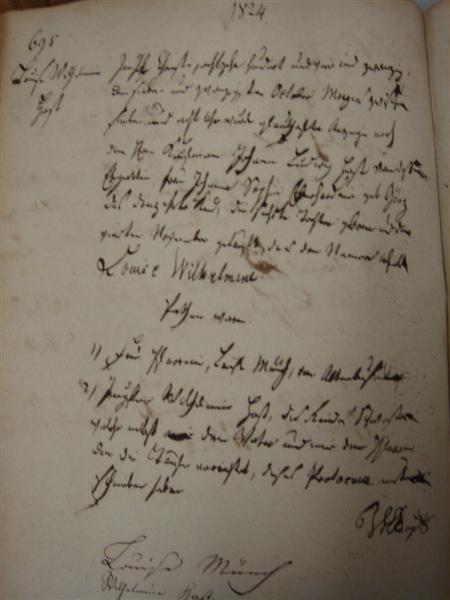 The three signatures at the bottom is Luise's Godfather, Louise Munch, Luise's Godmother, her sister Johanne Ottilie Eleonore Wilhelmine Hast and her father, Johann Ludwig Hast.