Minot Emerson Baker and wife Annette C Lashley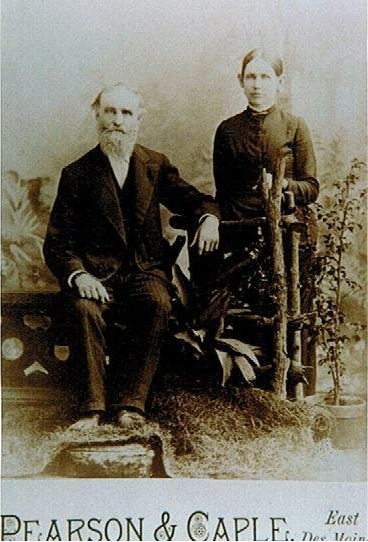 Minot Emerson Baker was born April 20, 1828 in Jefferson County, New York, NY. His father was Emerson Baker and his mother was Chloe Wright. He Married Annette C. Lashley on March 29, 1857 in Will County, Illinois. Annette was born October 15, 1839.
Minot and Annette had 8 children. Emma Lucinda Baker, Charlotte Anna Baker, Mary Adalade Baker, Martha Alvina Baker, Frank Emerson Baker, Nellie Almina Baker, Chloe Dorcas Baker and Chester Hart Baker.
Minot and Annette with 7 of their 8 children: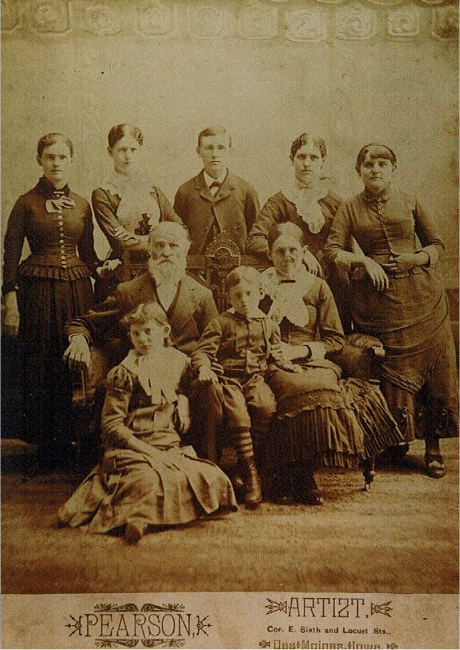 1920

Anna Baker Hast
Louis Hast
Nell Baker Neeb
Hilda Baker
Minot Died September 12, 1902. He is buried at Polk City Cemetery, IA.