Frankie and Raymond Phillips
Raymond Phillips was born March 7, 1903 in Sheffield, Illinois. Frankie Phillips was born October 16, 1915 in Sheffield, Illinois. Their Father was Richard Lewis Phillips, their mother was Elizabeth Ann Hamm. Frankie and Raymond were very interested in motorcycles. They raced their bikes in the Midwest. It is said that they both went to California and performed for the movie industry. Frank and Raymond worked for Universal Studios as drivers. They drove trucks, cars , motorcycles etc..
Raymond married Mary. They had no children. He lived in a motion picture retuirement home. Raymond died around 1979
Frank had a short married that produced a daughter, Sandra Lee Phillips.
Frank then married Lydia Cooper in 1948.
Frank ended up being the chaffeur for the president of the studio. Lydia worked in the wardrobe department. Frankie and Lydia owned a bar and liquor store at various times. Frankie died at a young at of 55. Lydia was a widow for a long time. It was sad she and Frank had a beautiful home which they sold and moved to an apartment because they were going to travel. Then Frank had a heart attack while he was driving. Lydia was able to stop the car, but he died anyway. Frankie died around 1970
Frank and Lydia had a son, Raymond Howard Phillips. He was named after his 2 uncles. Raymond Howard married Lisa in 1981.
Raymond and Lisa had three children.
Daniel Phillips born 1984, is married and has 2 children
Julie Phillips born 1990, will marry Dan Young in August
Melissa Phillips born 1996 is in high school
Raymond and Lisa moved to Minnesota about 2 years ago, after 20 years in Pennsylvania. Ray has been a pilot for many years and is now a flight instructor and FAA examiner.
Frankie Phillips: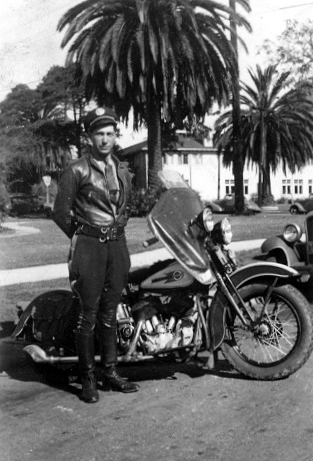 Raymond Phillips: