Stillmon C Preston
Stillmon C. Preston's father was Jonathan Preston, his mother was Catharine Luddenton
Stillmon C Preston was born in Connecticut around 1781.
Stillmon C. Preston had the following children:
Christine Elizabeth Preston b. 1817, married Edward P Mulvihill b. 1819-1868
Stillmon Preston b. 1818, married Mary Eliza Carr, b. 1818
Daniel Preston b. June 21, 1827, marriage 1852 Clarissa Allen b. 1838
Timothy Preston b. 1829, marriage Jan 26, 1850 Betsy Ann Spicer b 1833-1921
Mary Preston b.1831
Betsy Ann Preston b. 1832
Susan Preston b. 1833
Franklin Preston b. 1837
Martha Ann Preston b. 1840

In Ancestry.com it shows that Stillmon C was the son of Jonathan Preston who was born around 1750. It shows that his eldest son was Stillmon Preston.It shows that Jonathan married Catharine Luddenton of Waterbury. She was born July 18, 1761.
His wife Sarah Richardson was born before 1800 in Oneida County, her father was Cornelius Richardson of Whitestown who died 4/25/1839, mother's name was Mary. I saw some deed transfers from Stillmon and Sarah (for some reason didn't write down what town in Oswego County) from 1838 to 1845. As I recall, Sarah had died by 1845. She is burried in Maple Lawn Cemetery.
In 1820 Stillmon C resided in the township of Vienna, in the County of Oneida. Stillmon C. would have been 39. In the 1820 Census he had the following listed:
2 white males under 10
1 white female under 10
1 white male between 26 and 44 (Stillmon C)
1 white female between 16 and 25 (Sarah?)
In 1830 Stillmon C resided in the township of Vienna, in the County of Oneida. Stillmon C. would have been 49. In the 1830 Census it showed the following:
2 white males under 5
1 white male 15 thru 19
1 white male 40 thru 49 (Stillmon C)
1 white female under 5
2 white female 5 thru 9
1 white female 10 thru 14
1 white female 30 thru 39 (Sarah)
In 1840 Stillmon C resided in Albion, New York. he would have been around 59. In the 1840 Census of Oswego County, Township of Albion, Stillmon C. had the following living with him:
2 white males 10 thru 14
1 white male 60 thru 69 (Stillmon C)
2 white females 5 thru 9
2 white female between 15 and 19
1 white female between 40 and 49 (Sarah)
According to the 1850 Census Town of Parish, Oswego County, he was a farmer, 69 years old and born in Connecticut around 1781. He is buried in Maple Lawn Cemetary in Dugway, New York.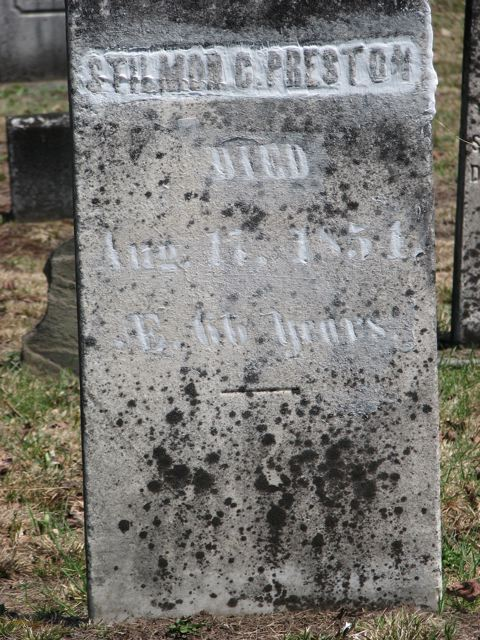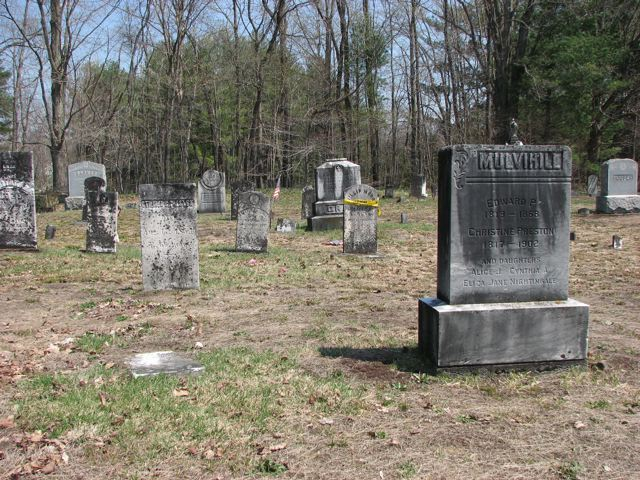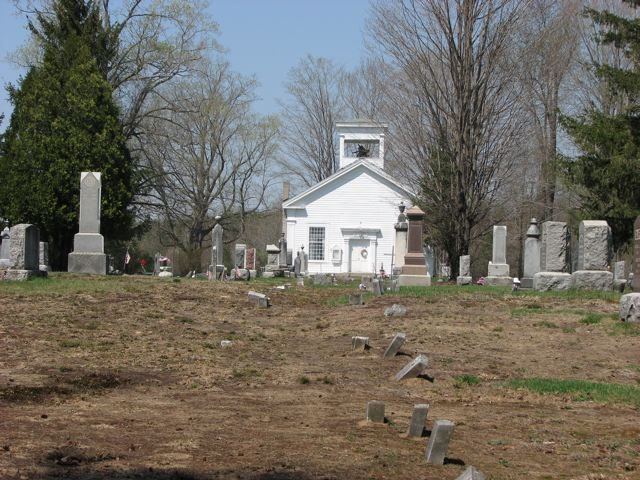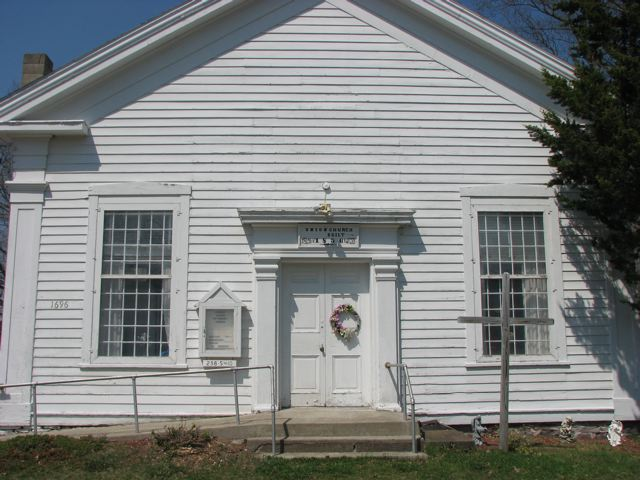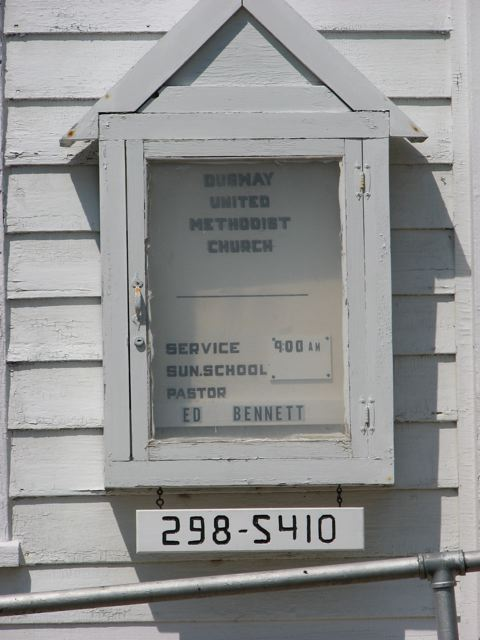 This cemetary is across from the Dugway Methodist Church. His tombstone (which is not in good condition) states he was 66 years old when he died 8/17/1851.
The information in Canada shows that the Preston's moved back and forth between Canada and the United States several times, adding to the challenge of working on this genealogy.
Their children are:
Stillmon Preston was born in 1811 in Union New Jersey.
Christine Preston born in 1817. Married Edward P. Mulvihill. She is buried in the Dugway Cemetery also.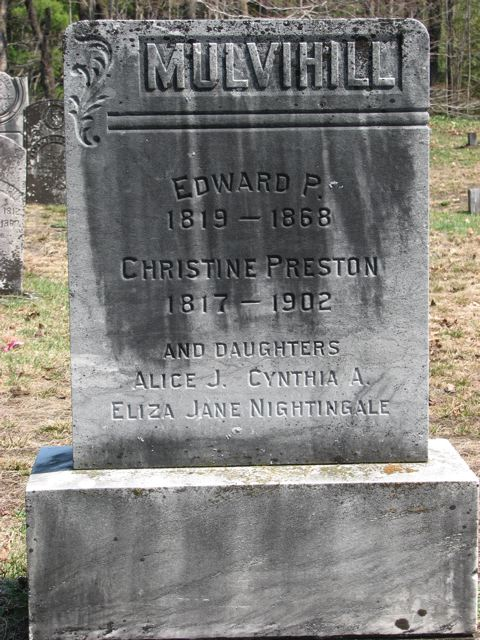 | | | | |
| --- | --- | --- | --- |
| | Name | Age at time of Census | Year of Birth |
| | Daniel | 22 | 1828 |
| | Timothy | 20 | 1830 |
| | Mary | 18 | 1832 |
| | Betsy Ann | 17 | 1833 |
| | Susan | 16 | 1834 |
| | Franklin | 13 | 1837 |
| | Martha Ann | 10 | 1840 |