August Theodor Hast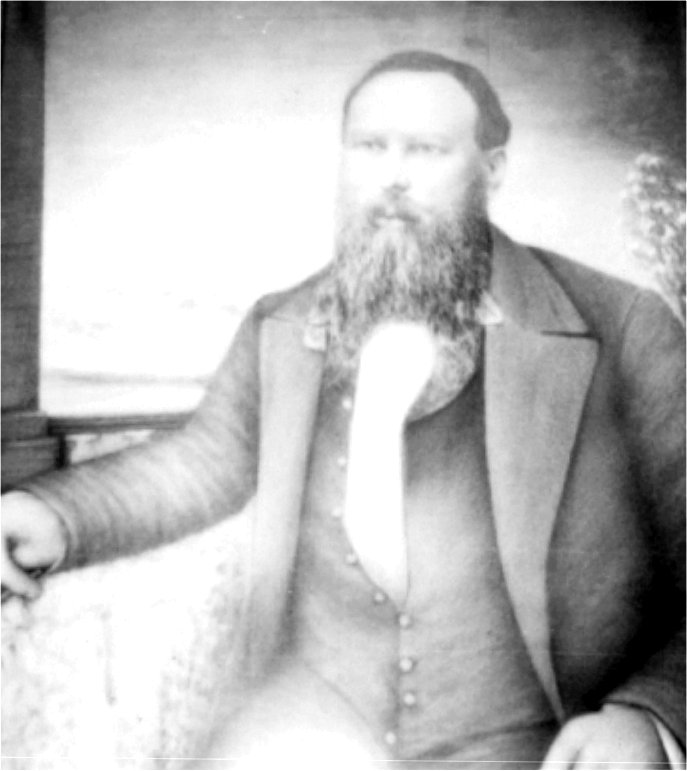 August Theodor Hast was Christened November 17, 1821 in the Evangelisch Stadtkirche in Giessen, Oberhessen, Germany. August was a Kaufmann (businessman). At the time of August's death, he was living in Steinau An Der Strasse. After some investigation into the church documents we found that August's family lived at Am Viehhof No. 6. This was a farm / stockyard for the Castle.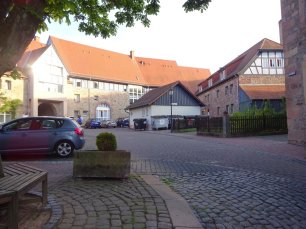 All of these buildings are now a Senior Living area.
Viehoff #6: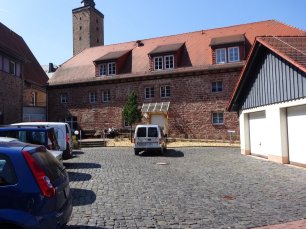 This is Viehoff #6 from inside the mote: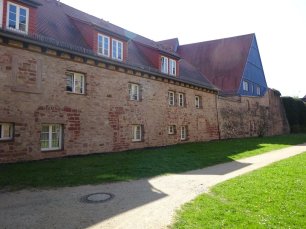 From the mote there is a direct route to the Viehhof buildings: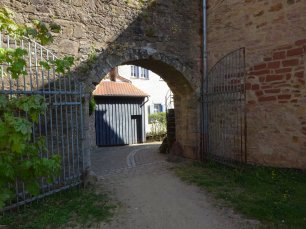 Just outside the opening there is a stairway up to enter Viehhof #6: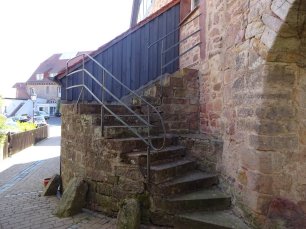 August married Wilhemine Hammerschmidt on July 6, 1848 in the old Schiffenberg Monastery. Wilhemine came from a farm near Bierstein, Germany. Her father was Peter Hammerschmidt and her mother was Maria May. Her parents came from Rudigheim, Germany. At the time of their wedding, Wilhemine's parents were already in Buffalo, New York.
They probably attend the Evangelical church: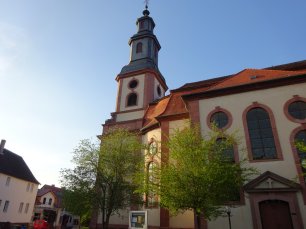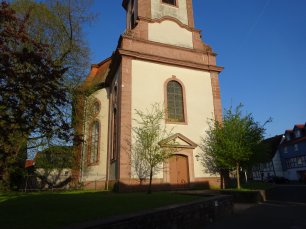 August and Wilhelmine had 3 children.
Louis Hast was born April 23, 1849 in Steinau, Germany.
Charles John Hast was born October 2, 1851 in Steinau, Germany. Charles married Ester B. Thomas on April 14, 1883. in Des Moines, Iowa.
Johanna Marie Hast was born April 1 1854 in Steinau, Germany.
August died around 1867 in Steinau, Germany. The family then came to America and settled first in Buffalo, New York with Wilhemine's parents. After about a year, They moved to Winterset, Iowa where they worked as a butchers. In 1869 they moved to Des Moines, Iowa, then little more than a fort and a scattering of houses. They established a meat market and cattle buying business. The meet market was located at 604 East Grand Ave. Des Moines IA. It was located next to Hammer Pharmacy. This is down the street from the capital building.